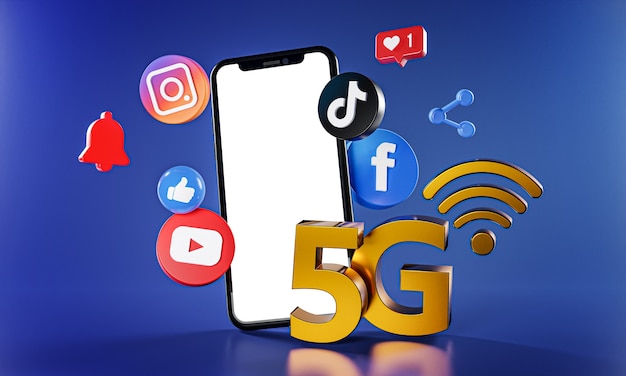 How to Amaze Your Audience: with Instagram Reels and TikTok?
Since Instagram released the reels feature, we have seen that a large portion of social media users believe that Instagram's reels feature is an imitation or modified version of TikTok. However, despite the fact that these two platforms appear to be similar, they are essentially distinct video platforms with unique capabilities for each of them. We will discuss the good and bad aspects of Instagram's reels feature and TikTok in this article, as well as how to use these video platforms more efficiently and what tools can be useful. Now, let's start with the features of these two platforms.
1. Instagram Reels and Tiktok content features
TikTok is a social media platform that enables users to watch and publish videos that can last for up to more than 5 minutes. In 155 countries, it has more over 1 billion users. Millions of people use the social media application TikTok, because it enables you to create short videos with a wide variety of visual and sound effects. You can share your talents on TikTok through chat, clips, or videos you create. Additionally, TikTok appears to be particularly adamant about holding onto the top spots among the most downloaded apps in recent years.
On the other side, Instagram Reels allows users to make up to 60 second long video clips that can adjusted with sound and music. Like in TikTok videos, you can also use filters and effects. Looking at the video features, we can observe that, aside from the video lengts they provide, there aren't many differences between two. For example, the duet feature in TikTok has taken its place as the remix feature in Instagram Reels feature. Aside from these, there are some differences.
TikTok is a social platform built specifically for short, interactive video content. Other than Vine's brief period of fame and Musical.ly, which has since changed into TikTok, it's acceptable to regard TikTok as the pioneer and the leader in this short content format. Instagram Reels, on the other hand, was released by Instagram not long after TikTok began to acquire popularity among the general public. Reels was a move by Instagram to counter TikTok's creativity and quick growth, just like Instagram introduced stories feature to compete with Snapchat.
Users have mentioned the ability to edit content within the app as a significant distinction. In order to put together a finished video, TikTok provides more editing choices and the ability to rearrange clips. On TikTok, you can also add voice-over effects; in Instagram reels video, you cannot. On TikTok, voiceover videos are a very popular way to make TikTok videos. Another distinction is, although both platforms have a wide variety of filters, TikTok allows you to mix and match filters, but utilizing several filters in an Instagram reels video is not possible. One more thing is, Instagram business accounts can only access Reels' royalty-free music library due to copyright issues. You can also submit your own audio files. This can limit your creativity a little. The fact that everyone on the platform has access to TikTok's full music library and able to use any of the TikTok songs is one of the TikTok's undeniable advantages. There are more slight differences, but let's overlook them for the time being and go on to the next subject.
2. Build your audience demographics
Both video content creation platforms, and even all social media platforms, have the goal of developing your follower base demography and growing your business or personal account by creating content for this group of followers. This strategy will draw more users to your account. It is crucial that you carefully develop the structure of your audience and produce content that is appropriate for this audience, unless you are a very large brand or individual user who appeals to all demographics without exception. In addition, the demographics of your audience are considerably more crucial than usual if the content is video rather than text or a stable image. For Instagram reels videos and TikTok videos, this perspective is truly important.
3. Decide which metrics to use
It's time to make decisions about how to grow your personal or brand account and acquire more interaction, as well as which metric to use in specific contexts. You must make a choice because it is not a good or preferred method to try to grow your account by mixing up all the features you see in both Instagram Reels videos and TikTok videos. Your audience will be determined by the metrics you use, which will also assist you decide how to approach and shape your account moving forward in the future.
4. Follow the trends
One of the most important ways to grow your audience on both Instagram Reels videos and TikTok videos is to always follow the current trends. We can say that following the trends is one of the golden rules. So what is a trend? Simply put, popular videos of the time, popular dances, hashtags, sounds and filters are considered trends of that time. In other words, trends are the things that are currently receiving the most attention and activity. So how can you follow the trends? It is extremely easy. On both Reels and TikTok, the trending and most popular videos of your time period are generally displayed when you click the 'discover' tab. This is how you can find out what's trending and edit your videos accordingly. For those who don't want to meddle with these or spend time, there is also always the option of using stock videos. Numerous s tock video websites are widely available all over the internet. Our suggested site among these is Pixabay because of its user-friendliness, royalty-free content, and efficiency.
5. Create a marketing strategy
A marketing strategy is now essential to any brand's consumer communication program. For the growth of your brand's social media account, you need develop your own marketing approach. Your marketing strategy determines how quickly your business will expand. You can achieve this by improving your profile, focusing on your bio and profile photo first. What presents your brand to potential customers is your bio. Therefore, make sure your bio is captivating. Second, make certain that your feed is customized according to your brand. Each brand and individual should adapt to a unique marketing plan based on their preferences. Therefore, the first thing you should do if you are unsure of the approach you will employ is to analyze, research, and enhance the marketing strategies of your competitors' businesses. Your ability to create your own marketing strategy will be greatly aided by this. However, if you are too busy to undertake these and need assistance, BestSmmProvider will be pleased to help you in achieving your account and business-related goals.
6. Use hashtags and follow people
In Instagram Reels and TikTok, as with any social media platforms, it's crucial to use hashtags and follow other accounts. Among social media sites, the usage of hashtags promotes the most interaction. You can communicate with your target audience more easily and make it easier for them to contact you by using hashtags. Using hashtags also enables you to monitor your interaction rate. Utilizing hashtags is helpful for keeping track of comments made during social media campaigns. Also, you can increase your popularity by establishing hashtags that are relevant to your business or organization. Additionally, you can make it easier for those who are searching for you or your brand by using hashtags. Following people according to your business helps the same way. Let's assume you used correct hashtags for Instagram Reels or TikTok but content interactions are not enough for you, BestSmmProvider will also help you with all types of enchantments for your account. Why not give it a try?
7. Do not avoid collaboration
You might have already heard the saying "Team work makes the dream work." That is also true for TikTok and Instagram Reels videos. It matters, for instance, the TikTok songs you use in your videos. But it's as crucial who you collaborate on those videos with. When you collaborate with others, you draw in a new audience and contribute fresh perspectives. Genuinely, teamwork is the key to maximizing the effectiveness of your social media marketing. Whether you like it or not, social media is about connecting with others, therefore if you want to maximize your efforts, you should do so. Working alone is no longer an option in social media marketing. Instead, you must establish collaborations with others who share your objectives and mission.