SMM (Social Media Marketing) is the use of social media platforms such as Instagram, Facebook, Twitter, Youtube and many more to promote yourself or your company. If you are looking for a way to boost your online presence, then your best choice is our SMM panel where we offer services to help you boost your online presence across all social media platforms at the cheapest prices. #vipprosmm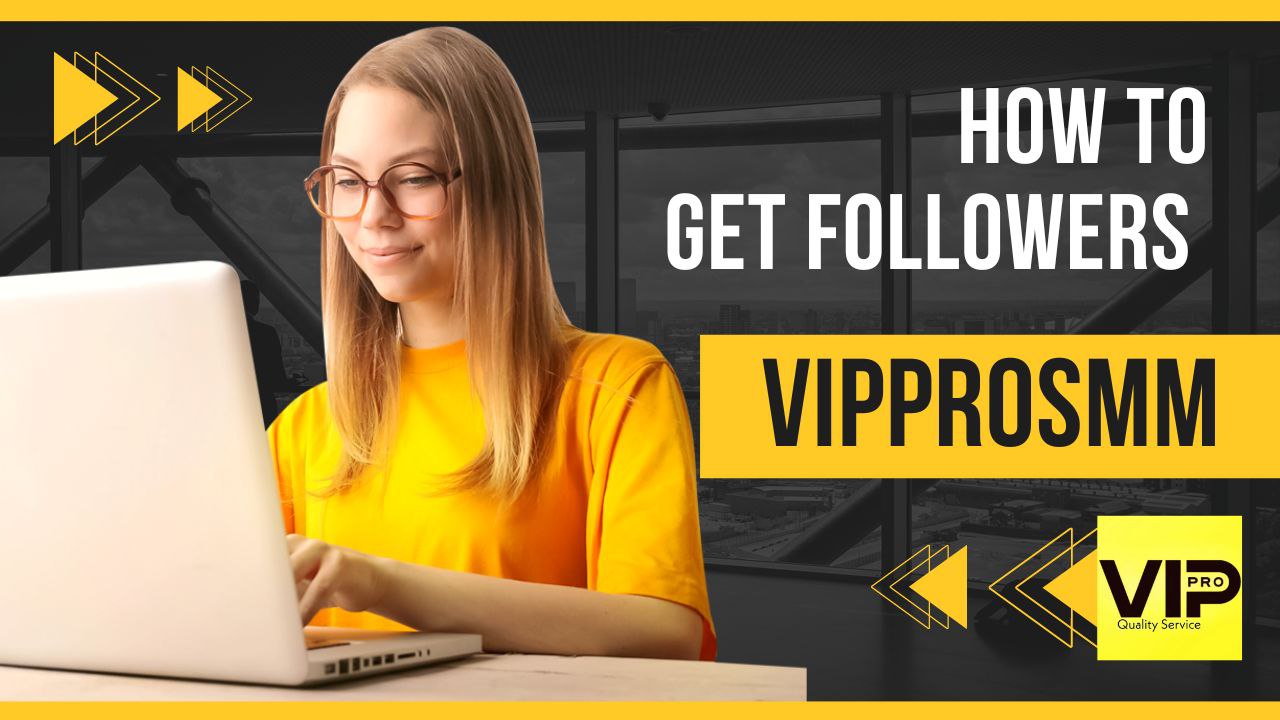 How to Get Followers on Instagram?
How to Get Followers on Instagram?
Sharing photographs and attempting to get more followers may be quite a difficult task if you are new to Instagram as a brand or as a person. You will have to work very hard to gain new followers and connect with your customers on Instagram, especially on brand-new profiles that are created. Despite the fact that it may seem like a very challenging process, if you keep up the Instagram follower growth strategies that I will go over in detail with you below, you can be sure that you will begin to gain new followers and likes in the short and long term. We will also share a few websites with you that can help you with this lengthy process in addition to these follower increasing strategies.
Produce more quality content
To reach new audiences on Instagram, consistency and continuous sharing are essential. Additionally, it encourages more interaction with your current followers. Users will see that your page is active and sharing fresh content if you post frequently. More importantly, they should be high-quality posts rather than being shared only to boost your post count. Consider the quality of the content you provide -because that is how you get real followers on Instagram-, invest time, and work if you want to increase your Instagram following. Even though smartphone photos can be useful on occasion, your followers will be more likely to follow you if your content is more visually appealing.
Boost your posts on Instagram
How can you get more Instagram views and content interaction in addition to the above mentioned method? An excellent method to increase the number of people who see your content and get those priceless likes, comments, and shares is by boosting an Instagram post. Here are some suggestions on how to increase the reach and effect of your Instagram posts.
Instagram post boosting is the process of paying to increase the number of people who see your post. Instagram users who don't follow you will see the posts you boost in their feeds. By boosting your post, you can reach a wider audience, increase content interaction with your posts, and even get more real followers for you account.
Get more views on your reels
Reels are short, entertaining Instagram videos where you can showcase your creativity and spice up your business. Making interesting and fun video content with Instagram reels is simple. The current Instagram viral success is due in large part to these Instagram reels. So, how do you get more views on Instagram reels?
The response to the question is fairly straightforward. You can increase your reels views in a variety of methods. Among them are:
Always strive for high visual quality in your videos.
In your videos, you should use the appropriate hashtags.
The first second is crucial for pulling in the audience.
It is wise to follow trends.
Responses to comments are required.
Assuming that despite your efforts, you were unable to reach your target number of Instagram users. This is pretty understandable considering the lengthy process associated with obtaining free real followers and views on Instagram. If you lack the patience to wait for this process to complete, you might find it more convenient to use websites like VIPPROSMM that offer these services to quickly grow your real follower count and get more views.
Increase your like count:-
The amount of likes on a post is the aspect that draws users' attention to an Instagram post after the post itself and they decide to visit the account that posted it. You should also pay attention to the number of likes on your posts if you want to improve your real follower count on Instagram and get more free followers. Here is how to get more content interaction on Instagram posts.
Sharing quality posts is obviously the best strategy to increase the number of likes on your posts. Added to that, you must share them with attractive photos and photos with excellent captions if you want your followers or users who visit your account to like your posts.
One of the most essential methods for getting the attention of your followers and other users is the utilization of hashtags. Avoid using popular hashtags because they are likely to be overlooked among other posts. Use hashtags specifically for your content. Making lengthy and numerous hashtags will result in spam sharing. Sharing a few hashtags that best describe the message and content your posts aim to convey would be the best action to take.
Interact with your followers. Your followers will want to know that the posts they enjoy come from actual real people. Respond to their likes and comments to prove to them that the post is human-authored. Visit your followers' accounts sometimes, like the posts you see there, and even comment on their posts to let them know you like what they've shared.
Additionally, as was already mentioned, if you basically don't like waiting, you may receive assistance from VIPPROSMM and other similar websites, which will increase the number of likes on your posts for you. These websites are wonderful tools for getting the followers, views, or likes you desire for your Instagram account quickly.
Follow Instagram trends and create content about them:-
We are all aware that social media platforms, including Instagram, have certain different trends from time to time. To keep up with these trends, videos are taken, Instagram reels are created, and posts are shared about them. Following these trends and creating content about them will significantly speed up the growth of your Instagram account if your goal is to get more real followers and views.
Use SMM services;-
In order to enhance your Instagram follower count, we covered a variety of subtopics in this post. All of these methods are efficient yet time-consuming. Additionally, it will take a lengthy period for you to achieve the desired outcome totally. If you simply lack the patience or are unable to dedicate that much time to growing your Instagram following due to work, education, or any other reason, you might want to think about using an SMM service.
The panel systems of the websites referred to as social media management applications are known as SMM services. SMM stands for Social Media Management. There are numerous websites that provide their clients with panel services in this regard. These SMM The panels covers a wide range of management-related services. These comprise likes, views, other forms of interactions, follower actions, and more similar operations.
There are numerous SMM service providers. Their work styles are similar, and some are almost identical. Some examples of SMM service providers are Cloutsy, Peakerr, SocialPanel, Vipprosmm, GroomInsta etc. What we humbly recommend between these SMM providers is Vipprosmm. There are several reasons behind our choice. It is easy to use, fast; it has a great interface and a hardworking team behind.
Is it safe to use SMM services?
So let's move on to the most crucial question. Can we trust using SMM for our Instagram account? There is a lot of information overload on the internet on this issue. Conclusions for all SMM services appear to be very elusive s ince each provider's level of dependability for these services may vary. While former customers have said that certain providers are unreliable, there are some that are quite trustworthy and are a very valuable tool for your social media account.
Among these SMM providers, our choice is the Vipprosmm. We already discussed this website. We would like to mention that the website is a safe and trusted provider in addition to its user-friendly and straightforward interface, the quickness of transactions, and the dedicated team behind it. Since we have not yet received any negative user or customer feedback, we can confidently suggest it to any social media user looking to use an SMM service.