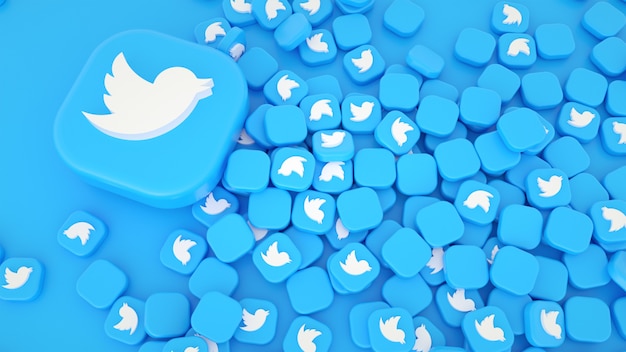 10 Tips to Get Organic Followers on Twitter?
The Twitter cleaning operation, which identified fake accounts and removed them from users' follower lists, cost several celebrities thousands and even millions of their followers. The number of followers on Katy Perry's account, which had the most followers, dropped by 2.5 million. Twitter stated that they are attempting to increase user trust and that the cleaning work is a part of an ongoing worldwide effort to establish trust. Recently, Twitter has become more cautious about fake users. With the new measures, Twitter accounts that are locked and engage in unusual actions such as sending a large number of tweets are detected, and users who do not verify their accounts are removed from their follower lists. After the implementation of the new measures, the number of followers of Twitter's official account also decreased by 7.7 million.
Not just Katy Perry lost a lot of followers during the Twitter cleanup operation. Former US President Barack Obama's followers declined by 2.1 million and decreased to 101.5 million, while former US President Donald Trump's followers, which was 53.4 million, decreased by 300,000 to 53 million. Demi Lovato, Kim Kardashian, Justin Bieber, Justin Timberlake, Selena Gomez, and many other well-known figures are among those that lost millions of followers.
We have long been able to understand the importance of organic followers on Twitter, just like on other social media platforms. It is now more important than ever to eliminate fake followers from Twitter and have organic followers as a result of the recent changes, particularly since Elon Musk bought Twitter. In this article, we will discuss how to increase your organic and real follower count on Twitter and give you some methods.
10 Tips to get real followers.
When used properly, Twitter can provide many opportunities for both your brand and your personal account. One-on-one conversations with customers, the ability to start trends, and quick increases in interaction are just a few of Twitter's key benefits. However, as you can all predict, the most crucial and initial stage in delivering these advantages is a carefully carried out study on Twitter follower growth. We'll now provide you 10 different methods to increase Twitter followers and how to remove fake followers from your Twitter account.
1. Be interesting.
Possibly the most fundamental Twitter rule is to create tweets that encourage replies or retweets. You should pay special attention to the schedule for this. Starting out by writing on hot topics can be beneficial. Don't be scared to be hilarious at the same time. In a way, a lot of people are on Twitter for entertainment. You'll observe that when you tweet interesting content, more people are reacting to it and retweeting it.
2. Follow influential people on Twitter.
Don't forget to follow famous personalities of Twitter. Follow famous faces who reply frequently and, if necessary, leave positive comments. Avoid insults and appropriately respond to their tweets. When you wake up one morning and discover that a famous person has retweeted one of your responses, you won't believe how many Twitter followers you get for free.
3. Tweet on current important topics.
Don't be afraid to make social comments on topics that are current and get a lot of interaction on Twitter.
4. Retweet regularly.
Follow useful information at all times. Retweet breaking news, news about rewards-promotion campaigns, tweets that offer advice on how to help people online, and tweets that your audience will find amusing on a regular basis.
5. Respond to mentions.
When you are mentioned in a tweet, take advantage of the opportunity to respond. Right away. Improve your communication with your followers. Always keep in touch with them.
6. Use #hashtags.
On Twitter, hashtags are the tags that make it simple to follow particular topics. The # sign usually serves as a separator. Be aware that many Twitter users make great use of this function. Thanks to hashtags, people can see you on their timelines as well.
7. Get to know followers you don't know.
After a while, people from other accounts will start follow you. Follow them and try to identify their areas of interest. Tweet about it. Make it interesting for them.
8. Post tweets that encourage retweets.
Retweets create a chain effect. Don't be afraid to write down valuable information. Also, don't use all of your character limit. Brief tweets catch more attention since they are easier to read, therefore, they will probably get more retweets.
9. Don't be antipathetic.
Spreading hate speech on Twitter does no one any good. Don't use these cheap ways to get some fanatical and radical followers. In the long run, it is inevitable that you will be left alone with only several followers.
10. Beware of spam messages.
If you realize that you get spam messages from time to time, it could be due to a fake profile following you. Block that account in order to keep your account clear from fake ones.
But even if you implement these strategies properly, getting more Twitter followers is a very time-consuming and tedious task. Instead, with the support of BestSMMProvider, you can quickly gain the number of followers and level of interaction on your tweets that you desire. It is 100 % trustworthy, and the followers who follow your account will be organic ones.
Get real Twitter followers with BestSMMProvider
Real Twitter followers are important, as we've discussed since the beginning of this article. We also said that the tight policies and procedures Elon Musk began to implement when he bought Twitter have made the real followers more significant than it was previously. Here, BestSMMProvider helps you out. Therefore, with the help of BestSMMProvider, you may remove fake Twitter accounts and raise the number of real and organic Twitter followers instead of wasting time with the fake ones.
Why BestSMMProvider?
The fact that VIPPROSMM is absolutely safe to use is the main benefit of using it. This is crucial because, if your Twitter account is not secure, you will eventually lose access to it and nothing else matters. In addition to being risk-free, BestSMMProvider features a highly user-friendly interface, offers organic and real followers for your Twitter account, is really quick, and provides a wonderful value for the money. Why not try it out?